Welcome to my website!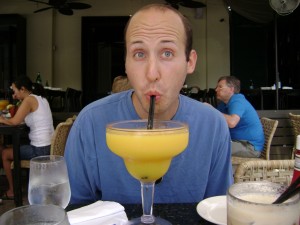 Greetings and salutations! Thanks for stopping by scatteredflurries.com, your one-stop website for all things Dan Hershfield!
What you may not have known about this website is you get two websites in one!
Up top, we have a regular website.  If you'll check out the menu to the right, you'll see links to pages with all kinds of useful tidbits about me, and also videos and writing samples for your amusement and edification. You will also note the page with links to my copywriting portfolio, as well as a few appropriate script samples.
Below, we have a blog.  Admittedly, this blog began as a way to keep family and friends posted on my adventures aboard the Norwegian Jewel as part of a traveling Second City cast, and since my return, it has been maintained far more sporadically.  But it is updated with enough regularity that it remains the best way to know what I've been up to without actually talking to me!
I hope you find whatever it is you came here to see, and if not, well, that's what the "Contact" page is for!